A month ago, I was in Chicago, attending the X.org Developer Conference (XDC2011) as a Nouveau developer.
The location
This year, the XDC was held in Chicago, Il. The city is known for its famous gangsters like Al Capone, for the usually strong wind that make natives call it the windy city and also famouse for its pizzas called deep-dish pizzas. I had a few days before the conference to visit the neighborhood with a friend of mine I met in France about a year before.
The conference was held at the IIT. As I was staying downtown in a lovely youth hostel (the best I've ever been to!), I had to take the metro to venue. It was a 10 minutes ride and it was pretty easy to engage a conversation with the other passengers.
The program
The program of this conference along with the attendees list is hosted on the x.org wiki.
Last year's focus was on input (multitouch). This year, it kind of shifted to GPGPU as it was the main reason for the AMD guys (John Bridgman, Alex Deucher and Tom Stellard) to come over. We also wanted to discuss that with Shinpei Kato who proposed a generic runtime API for GPGPU called CAL (Compute Abstraction Layer).
There was also a talk about OpenGL3 that should be fully available in mesa during the first semester of 2012.
I personally talked about the state of Nouveau and also participated in the Q/A panel that aimed to answer question on how to start contributing to Open Source while still being a student.
Phoronix articles
Phoronix talked about the XDS a lot, here is a list some nouveau-related articles and the only recorded talks:
XDC2011: Matthias Hopf Talking About Recruiting New X.Org Developers
XDC2011 - Phoronix.com Beer Panel About Open-Source Contributions
XDC2011 - Codebase of the future (very important and interesting talk, but no video :s)
Social
Contrarily to what some people might think, this event is very social. We spent most of the time all together, chatting about anything xorg-related or not.
Here are some pictures taken during our lunches break:
Interviews
Matt Dew, one of the few people working on documentation, wanted to record some interviews of some X.org devs that would be broadcasted on the hacker public radio.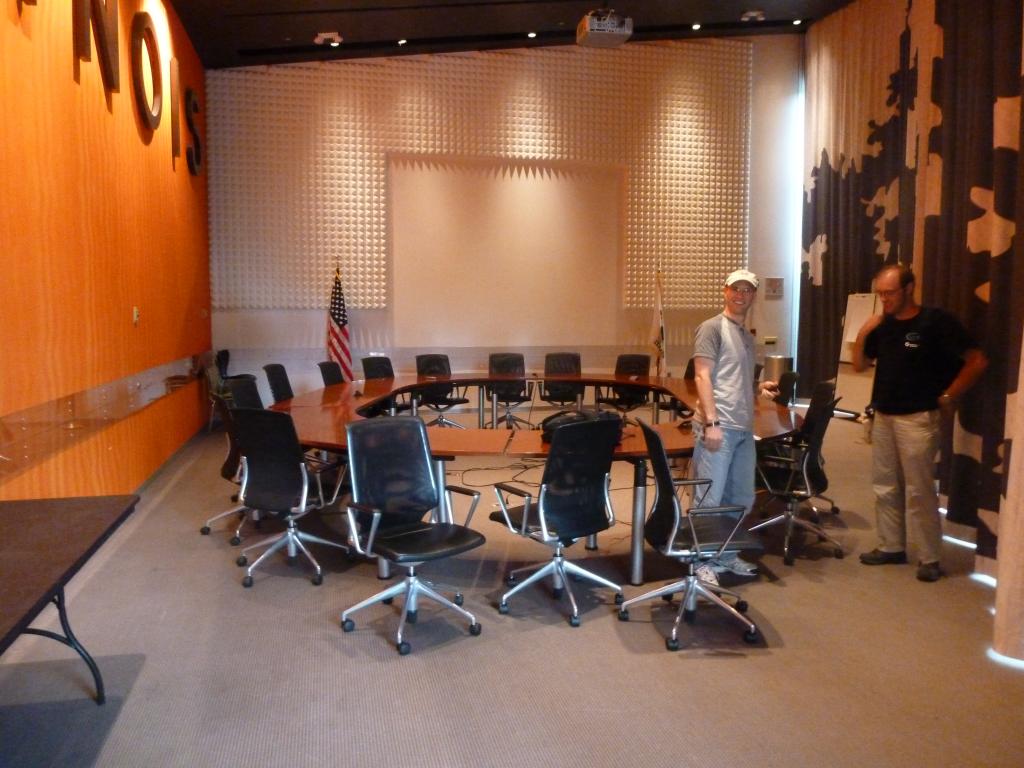 He managed to interview four people, including me:
What's next?
Before the XDC2011 was over, we discussed where and when we would meet next year. So far, there are two propositions:
Dublin, Ireland
Nuremberg, Germany
Both are quite appealing to me and I would gladly take part next year!
By then, be sure to come visit us at FOSDEM (February 4th and 5th) that will be held in Brussels, Belgium. Here are the related threads: